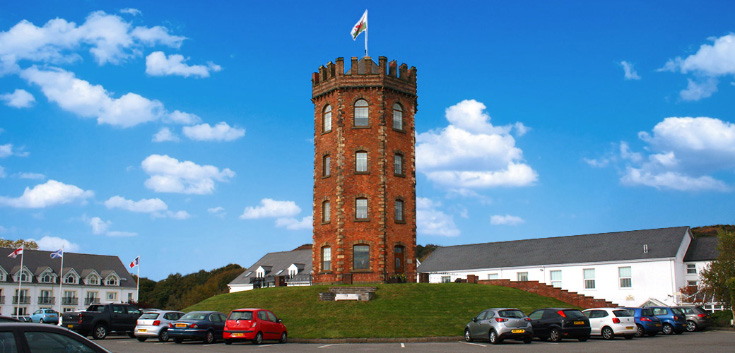 Swansea University/All Age Schools Forum International Conference
In partnership with:

The All Age Schools Forum, in partnership with the Erasmus+ strategic project on All Through Schools is delighted to invite you to Erasmus+/All Age Schools Forum International Conference – hopefully, a welcome escape to the seaside in the company of real people following the constraints of the last two years and endless Zoom meetings! The Erasmus+ project started in September 2019 and concludes in August 2022. The project is coordinated by International Links Global (ILG a Wales based not for profit organisation supporting schools develop their international dimension), Swansea University and Ysgol Gymraeg Ystalyfera Bro Dur, University of Murcia, Region de Murcia, Colegio Mirasierra all through school in Spain and Haskoli Island University and Aslandsskoli all through school in Iceland.
The conference will take place on Monday May 9th, 2022, in The Towers Hotel in Swansea Bay. Attending are the overseas partners in All Age Schools Erasmus+ project and ESTYN, who will present on the Thematic Report; members of the All-Age Schools Forum and our partners in the Erasmus+ project will present on action research. There will be a short presentation on TAITH the new funding stream from the Welsh Government to support furthering international cooperation between schools in Wales and schools across the world. ILG is the government lead in promoting TAITH with Welsh schools. There will also be a Forum meeting during the day. As you know, it was intended to hold an AASF conference this year, but this event is a more effective way of connecting colleagues.
Anyone from All Age Schools is welcome to attend, but it would be great to see headteachers and/or deputy heads, appropriate staff and chairs of governors.
The Forum will fund an overnight stay for attendees on Sunday 8th. Those attending the conference will be able to access the conference rate at the Towers Hotel at £70/night if the mention they are attending the conference on the 9th May.
To facilitate the second tranche of action research, Huw will offer funding of £4000 by cheque during the conference for schools who have yet to claim.